Eastlake OH

Auto Repair & Service

Since opening in 2001, our objective has been to grow our business on a foundation of truth & honesty. We believe that when finding an experienced auto mechanic that be can be trusted, that mechanic becomes an asset to an automobile's overall performance. Additionally, having a great mechanic like those employed at Friedman Automotive Services will assist in preventing costly breakdowns and repairs. At Friedman Automotive Services, we develop routine maintenance plans for our customers' vehicles, plans that adhere to manufacturer's recommended service schedules and individual driving habits.

Conveniently located at 1662 East 361st Street in Willoughby ~ Eastlake, Friedman Automotive Services is a full-service automotive service center that performs factory scheduled maintenance on vehicles, oil changes, wheel alignments, tire rotations, brake inspections, suspension repair, car batteries, and even completely rebuilt transmissions. With decades of cumulative automotive service experience, Friedman Automotive Services is proud to be the ideal alternative to having a car repaired at a local dealership on Willoughby ~ Eastlake. We stand behind our work with a warranty that is honored across the entire United States should there ever be a problem with a vehicle after being serviced at our repair shop.

Friedman Automotive Services has been helping owners of both domestic and European vehicles that include BMW, Audi, Ford, Land Rover, Chevrolet, Volvo, Dodge, and Buick experience the next level of vehicle performance. When our specialists open customers' hoods, the return on investment is fully realized. Our service expertise is the greatest asset of our business and the reason our customers have kept returning since we opened our doors in 2001.
24/7 Online Scheduling

Friedman Automotive Services invites you to take advantage of our easy 24/7 online scheduling! Simply complete and submit the appointment form to schedule your repair.
Schedule Today
Warranty Protection

Friedman Automotive Services offers our customers in the Willoughby ~ Eastlake area nationwide protection. Our warranties are among the best in the automotive repair industry.
Learn More
Join Our Team

Friedman Automotive Services is always interested in hearing from qualified individuals seeking employment at our Willoughby ~ Eastlake automotive repair shop. If you are interested in joining the Friedman Automotive Services team we want to hear from you.
Join Our Team
FREE
Check Engine Light Offer
Check Engine Light On? Get a Free Inspection!
Get Details
$25 Savings
New Customer Offer
New Customer Savings Offer!
Get Details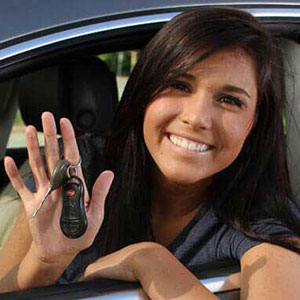 $139.99
Standard Brake Service
Friedman Automotive Services offers our Willoughby ~ Eastlake area customers a standard brake service performed by our ASE Certified technicians.
Get Details