Eastlake OH

Auto Repair & Service

Since opening in 2001, our objective has been to grow our business on a foundation of truth & honesty. We believe that when finding an experienced auto mechanic that be can be trusted, that mechanic becomes an asset to an automobile's overall performance. Additionally, having a great mechanic like those employed at Friedman Automotive Services will assist in preventing costly breakdowns and repairs. At Friedman Automotive Services, we develop routine maintenance plans for our customers' vehicles, plans that adhere to manufacturer's recommended service schedules and individual driving habits.

Conveniently located at 1662 East 361st Street in Eastlake, Friedman Automotive Services is a full-service automotive service center that performs factory scheduled maintenance on vehicles, oil changes, wheel alignments, tire rotations, brake inspections, suspension repair, car batteries, and even completely rebuilt transmissions. With decades of cumulative automotive service experience, Friedman Automotive Services is proud to be the ideal alternative to having a car repaired at a local dealership on Willoughby ~ Eastlake. We stand behind our work with a warranty that is honored across the entire United States should there ever be a problem with a vehicle after being serviced at our repair shop.

Friedman Automotive Services has been helping owners of both domestic and European vehicles that include BMW, Audi, Ford, Land Rover, Chevrolet, Volvo, Dodge, and Buick experience the next level of vehicle performance. When our specialists open customers' hoods, the return on investment is fully realized. Our service expertise is the greatest asset of our business and the reason our customers have kept returning since we opened our doors in 2001.
TESTIMONIALS
QUALITY SERVICE PROVIDED ON TIME EVERY TIME AT A FAIR AND AFFORDABLE RATE!
Lolita Richmond
Willoughby Ohio
I recommend this company to anyone with car troubles. Dale is an amazing guy and does amazing work.
Kerry Daubenmire
Mentor Ohio
Service and price were excellent.
I would certainly go back the next time I need to have any work done on my cars.
The staff is very friendly and helpful especially Dale. You can not go wrong with Friedman's
Special Offers & Savings
Friedman Automotive Services invites those interested in saving on some of the various automotive repairs our auto repair shop offers to check out the special offers provided below.
FREE
Check Engine Light Offer
Check Engine Light On? Get a Free Inspection!
$139.99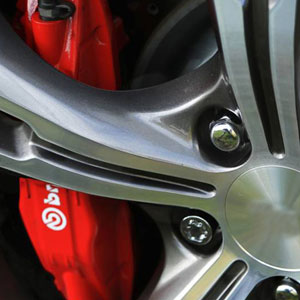 Standard Brake Service
Friedman Automotive Services offers our Willoughby ~ Eastlake area customers a standard brake service performed by our ASE Certified technicians.
Up To $25 Savings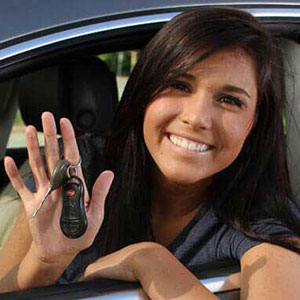 New Customer Offer
New Customer Savings Offer!
$9.99
A/C Performance Inspection
Stay cool Willoughby ~ Eastlake with an automotive air conditioning check.
Friedman Automotive Services understands how important it is to find a quality automotive repair shop in the Willoughby ~ Eastlake area. This is why we value the associations we have with the reputable organizations listed below. These associations help our auto repair shop in Willoughby ~ Eastlake to give you the confidence in knowing that your automotive repair and service needs will be met by our qualified automotive repair and service expert technicians.
ACDelco Certified Service Center
Friedman Automotive Services is proud of our designation as being an ACDelco Certified Center. ACDelco is considered by many in the automotive industry to be the leader in providing shops like Friedman Automotive Services with high quality replacement parts and other aftermarket products for most vehicle makes and models. The ACDelco parts our shop uses when repairing or servicing our customers' vehicles can include maintenance parts that are replaced during the lifetime of a vehicle, including oil filters, batteries, air filters, wiper blades, shocks, and brakes. Other ACDelco parts used at our shop may include alternators, radiators, heating and cooling components, and more. In total ACDelco offers our shop more than 75,000 parts for over 37 vehicle product lines.
ASE Certified Automotive Repair
Friedman Automotive Services is an automotive repair facility providing the greater Willoughby ~ Eastlake area with high quality auto repair services from a team of specialists, some of which are ASE Certified technicians. The team members on the Friedman Automotive Services staff that are ASE Certified are part of one of the largest non-profit organizations in the world. Currently over 350,000 thousand fellow automotive repair professionals like those working at Friedman Automotive Services are ASE Certified. Friedman Automotive Services understands that for today's consumer, automotive repair is more complex than it has ever been. And as vehicles become increasingly more complicated, so too does the technology and diagnostic tools to repair them. This is why we are ASE Certified, because we know how important it is for people in and around the greater Willoughby ~ Eastlake area to locate knowledgeable and competent automotive professionals.
Friedman Automotive Services
1662 E 361st St
Eastlake OH
44095
Weekdays:
7:30 AM to 6 PM
Closed Weekends